Basilisk
Basilisk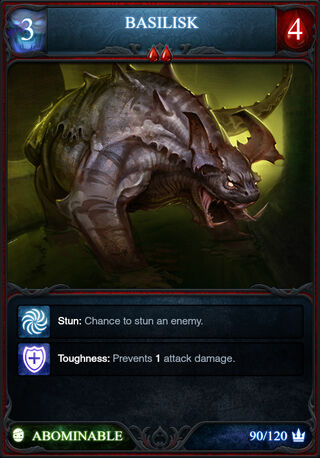 This monster has a petrifying gaze that one should do their best to avoid.

Basilisk is a Creature in Nightbanes.
Basilisk's first ability is Stun. It has a chance to Stun an enemy.
Its second ability is Toughness. It reduces incoming attack damage by 1.
You can obtain this Card from the Base and Base Light Booster.