Blood Surgeon
Blood Surgeon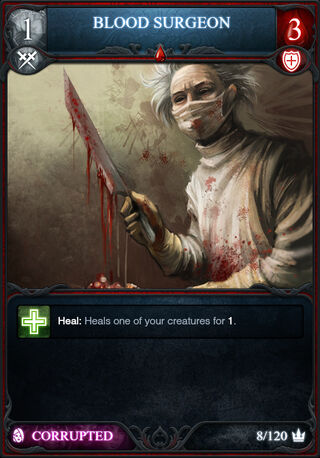 Sometimes it looks like this guy does more damage to his patients that he does good.

Blood Surgeon is a Creature in Nightbanes.
The Blood Surgeon's first ability is Tenacity. It has a chance to return the Blood Surgeon to play with 1 health if it is hit with a fatal attack.
You can find this Card in the Base and Base Light Booster and the Death From Below Deck.
With only one Bloodlust and a Healing ability this creature is a good base in an equipment Deck.