Meat Cleaver
Meat Cleaver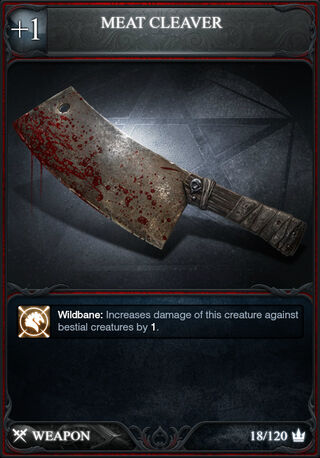 An enormously savage cleaver, meant to cut big animals into itsy-bitsy little chunks. Its blood-soaked blade and battered appearance would make a good prop in any scary movie.

The Meat Cleaver is a Weapon in Nightbanes.
The Meat Cleaver's first ability is Wildbane. It increases the damage of the equipped creature against Bestial creatures by 1.
You can find this Card in the Base and Base Light Boosters.